Situation professionnelle
Souhait professionnel
Poste
Ingénieur en conception mécanique
Fonctions
- Ingénieur d'études et de recherche
- Ingénieur technique / de production
- Conseil en études et recherches

Secteurs
- Aéronautique/Spatial
- Energie Nucléaire
- Auto/Moto/Cycles

Résumé
A post graduate Aerospace | Mechanical engineer, my professional drive is built on hard work, consistency and excellence.
My areas of interests are mainly transport and energy.
Expériences professionnelles
Mechanical design engineer
STELIA AEROSPACE
De Mars 2017 à Aujourd'hui

Working as a consultant (Assystem) at the Design office of Stelia Aerospace, providing engineering solutions to manufacturing and assembly non-conformities for the A320, A330 and A350 family aircraft.
Analyze the assembly and manufacturing process, identify risks and / or opportunities, pilot performance, lead and accompany projects so as to meet up with changes in production rate.
Professional thesis
AIRBUS , Blagnac - Stage
De Mai 2016 à Octobre 2016

Aeronautical/Mechanical Engineering intern, attached to the Assembly Technology department my roles include:
- Understanding norms used in the qualification of bearings in the aerospace industry
- Designing of tools on CATIA V5 for a bearing test bench
- Correction of misalignment of a load actuator on the test bench by proposing a design of tools
- Passing and follow-up of commands from suppliers
- Carrying out of a test campaign to evaluate the impact of specific parameters on the endurance life of a bearing
- Writing of technical reports and interpretation of results for each test
- Carrying out mechanical ageing analyses on nose landing gear bearings of the A340
- Proposition of a numerical approach to model and simulate wear in spherical bearings using ABAQUS.
Finite element analyst
AREVA
De Mars 2015 à Aujourd'hui

Attached to the department of Engineering and Projects at the headquarters of AREVA in Paris, precisely at the section PEERT-F which is in charge of carrying out studies on the primary circuit of nuclear plants under construction or in exploitation.
These studies are done in regulations to the nuclear codes RSE-M and RCC-M.
My principal tasks are :
Modelling of fractures in the primary circuit of a nuclear plant
Calculation of the force of extension in these fractures
Thermo-mechanical analyses in the primary circuit
Mechanical design engineer
PTIT AVION LILLE MÉTROPOLE , Bondues - Stage
De Septembre 2014 à Septembre 2014

-P'TIT AVION LILLE METROPOLE S.A is a small firm which is specialised in the production of ultralight aircraft of class 3.
-I worked during the summer break as a mechanical design engineer and my job entails creating 3D drawings of the aircraft using SOLIDWORKS
Production operator
DECATHLON , Lille - Stage
De Juillet 2014 à Août 2014

-BTWIN VILLAGE-ATELIER MKNIX is the production site for decathlon that produces bicycles. It is located in Lille-France
-I worked hear as a production operator, my goal was to assist in the assembling of bicycles as they move in the production line.
-Here I got the opportunity to experience the implementation of some production methods (Kanban) in the factory and also witness how a production site operates
Pre-engineering internship
DECATHLON , Marcq en baroeul - Stage
De Mai 2014 à Juillet 2014

-Inesis is the golf mark of Decathlon.
-During my internship, I had as objective to minimise the effects of vibration (shock) during strike on a golf club.
-In order to come out with a model that proposes more comfort, I had to carryout experiments in the laboratory and also model the golf club using pieces of softwares like SOLIDWORKS.
-Finally, I carried out numerical vibrational analysis using Ansys Workbench
Maintenance engineer
SOCIÉTÉ CAMEROUNAISE DES DÉPÔTS PÉTROLIERS , Douala
De Juin 2013 à Septembre 2013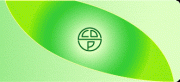 -SCDP is a government-private company that is responsible for the distribution of petroleum products in and out of Cameroon.
-During stay at SCDP, Douala, Cameroon, I worked as a maintenance engineer.
-My main task was to carryout feasibility studies for the implantation of water exit pumps of petroleum storage tanks.
-I was also responsible for the maintenance of pipeline gadgets in the fuel distribution circuit
Maintenance engineer
IMPERIAL FOODS COMPANY , Douala
De Juillet 2012 à Septembre 2012
-Imperial Foods is a company that produces instant noodles for the African population and is part of the private sector and the US government's effort to fight poverty, malnutrition and HIV/AIDS in Africa by introducing soya-fortified and vitamin-enriched instant noodles to the diet of Africans.
-During this internship, I worked as a boiler technician to ensure that the boiler works at optimum pressure and temperature.
-In addition, I also had as task to propose energy saving techniques while using the boiler (How to minimize heat and pressure losses in a boiler-pipeline system)
-Through this internship, I got to learn of the roles of different pipeline gadgets in a pipeline system.
Formations complémentaires
BEPC
Bilingual Grammar School - SCIENCES
2002 à 2005
Master of Engineering
Polytech Lille - Mechanical Engineering
2013 à 2015
-Aéronautique et conception mécanique
-Mécanique des fluides réels
-Transport durable....etc
Master of Engineering (M.Eng.)
Ecole Nationale Supérieure Polytechnique - Mechanical Engineering
2009 à 2014
-Mechanical construction
-Vibration of mechanical structures
-Solid mechanics
-Thermodynamics
-Hydraulic and Hydrodynamics
-Aerodynamics
-Automation and electronics
-Electricity and Motors
-Industrial IT
-Management
Advanced Level Certificate
Bilingual Grammar School - SCIENCES
2007 à 2009
Furthermathematics
Mathematics
Physics
Chemistry
Biology
Ordinary Level Certificate
Bilingual Grammar School - SCIENCES
2002 à 2007
Additional mathematics
Mathematics
Biology
Chemistry
Physics
Human biology
Economics
Geography
Advanced Master's in Aeronautical engineering
ISAE-SUPAERO - Techniques de l'aeronautiques et spatiales
2015 à 2016
A specialised master's program in aeronautical engineering covering specific fields such as: aircraft design, flight test, propulsion, aerodynamics, aircraft techniques, etc.
Parcours officiels
POLYTECH LILLE – Ingénieur – CM – 2015

Anglais - Langue maternelle
Allemand - Technique
Français - Langue maternelle
Compétences
Design and sizing, Finite Elements Calculations
Static structural analysis, vibrational analysis, aerodynamic and hydrodynamic analysis