Situation professionnelle
Souhait professionnel
Rémuneration
entre 55K et 100K€
Mobilité
Indifférent - Indifférent
Fonctions
- Directeur d'études et de recherche
- Chef de produits
- Ingénieur commercial / technico-commercial

Secteurs
- Agroalimentaire
- Commerce alimentaire
- Hyper/Super/Grand Magasin

Résumé
Food engineer with R&D expertise in cereals based products (bakery, patisserie, snacks, extruded cereals...) and their raw materials. Project management skills and people training, international experience in Europe, China and other Asian countries.
Expériences professionnelles
Operations manager
CRÊPANINI , Chaoyang qu - CDI
De Juin 2016 à Aujourd'hui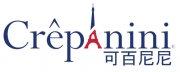 Operations supervision: Ensure that all reporting & control procedures in the operations, Quality, Hygiene & Cleanliness standards, Maintenance & administration are completed and in place according to company's policy & operation manual.
 Operations monitoring: To monitor overall operations by analysing store reports, labour, waste & losses, inventory…
 Purchasing: to source ingredients, packaging, kitchen equipment… anything related to operations, including qualifying suppliers, contract & price negotiation, etc…
 To develop and implement new menu (from sourcing to recipe development)
 To produce basic marketing materials (Photoshop, Adobe Illustrator…) following company VI.

Senior r&d manager
THE BAMA COMPANIES , Beijing - CDI
De Juin 2011 à Juin 2016

Key responsibilities:
- To develop and broaden the team technical expertise in terms of products, manufacturing processes and packaging
- To identify concepts / products opportunities for Bama taking into account the production capabilities and evaluating the market potential (including market research and customer & consumer understanding)
- To develop and manage the new product development portfolio, from the concept generation till the commercialization
- To lead strategic projects with the Key Accounts, being the primary point of contact with customers and managing the project internally in the R&D department and with other departments (Operations, Purchasing, Finance, Customer Service, Quality)
- To optimize the cost and the quality of the existing product portfolio (including ingredients/ recipe, process and equipment)

R&d manager bakery asia
PURATOS , Guangzhou shi
De Avril 2009 à Mai 2011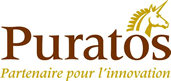 R&D manager bakery products for Asia (China, Philippines, Malaysia, Indonesia, Vietnam, Thailand, Korea, Taiwan...).
- New products developments, adaptation and transfer of international innovations to local markets
- SBU strategy implementation
- Product management & support to Marketing functions: market - understanding and research, new product launch, product positioning
- Training and support of local sales, marketing and R&D teams,
- Organization of technical seminars for customers
- Support to Marketing: sensorial analysis and external / market tests
- Training of R&D, Sales & Marketing teams and organization of seminars for customers
R&d manager bakery cee & sea
PURATOS , Groot bijgaarden
De Septembre 2006 à Mars 2009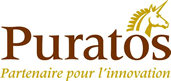 - New products developments and formula adaptations to local requirements,
- Projects with key industrial key accounts including implementation of tailor-made products on industrial lines,
-Training of local sales and R&D teams,
- Organization of technical seminars – internal & external
- Definition & follow-up of strategic exercises at low & medium term (including R&D, Marketing, Sales & Production teams).
Applications manager
WESTHOVE , Arques
De Avril 2004 à Août 2006

WESTHOVE (Functional cereals ingredients) - Limagrain group - in Arques (62, France):
- Management of the interface with R&D / Sales & Marketing (Projects coordination, technical support for internal and external (Press, customers…) communication),
- On-line implementation of tailor-made products (Pastry, Snacks & Breakfast cereals).
Junior project manager
BAKEMARK INGREDIENTS FRANCE , St maximin
De Juillet 2003 à Avril 2004

BAKEMARK INGREDIENTS FRANCE (Mixes for Bakery & Pastry) - CSM group - in Saint Maximin (60, France) :
- Raw materials characterisation, improvement / creation of mixes,
- On-line implementation of tailor-made products (viennoiserie, bakery)
Formations complémentaires
Food engineer DEGREE (A-LEVEL+ 5)
Polytech Lille - Food Industry
1999 à 2002
D.U.T Biology (A-LEVEL + 2)
Institut Universitaire Technologique - Food Industry
1997 à 1999
Baccalaureat
Lycee Alphonse Daudet - Scientifique
1996 à 1997
Parcours officiels
POLYTECH LILLE – Ingénieur – GB-IAAL – 2002

Anglais - Courant
Néerlandais - Notions
Français - Langue maternelle
Chinois - Technique
Centres d'intérêt
bakery
bread
Asia
management
interculturel
trekking
photo