Résumé
I have spent nearly six years working in Hong Kong on two challenging projects: the Cruise Terminal Building and the MTRC project of Hung Hom station. I have been involved in the multiple phases of those projects from the foundation stages to the completion of the ABWF works, predominantly on procurement, methods and design development activities.

Through the experience of working with Dragages HK (Bouygues Construction subsidiary) and Leighton Asia, I have learnt to prepare tenders and design submissions, manage a budget, develop method statements and lease with all parties involved in the project.

I wish to contribute with my experience on my two overseas projects together with my capacity to work under hard working pressure, but also with my enthusiasm and seriousness to the development of new infrastructures around the world.
Expériences professionnelles
Site manager
PERMASTEELISA GROUP , Vittorio veneto - CDI
De Septembre 2016 à Aujourd'hui

Design (architectural) and civil engineer
LEIGHTON ASIA , Wan chai - CDI
De Mai 2013 à Septembre 2016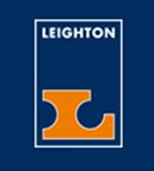 Redevelopment of the existing railway and subway station by adding two level of platforms 250m long, built underneath the existing railway station and a stadium.

Procurement and design development (ABWF):
• Prepare tender packages and develop design submission for the packages related to the station platforms: structural steelwork, glass wall (3,000 sq. m), aluminum cladding (2,000 sq. m), architectural metal ceiling (9,000 sq. m), wet trades, etc…
• Coordinate the design on BIM model with other trades and designated contractors.

Methods and site works (civil works):
• Development methods, master program and design for the bulk excavation and lateral support, formwork and concrete works.
• Coordinate the construction of the diaphragm wall (Intrafor), the underpinning (Freyssinet), 3-meter-thick slab and demolition of a building.

Quality (civil and ABWF)
• In charge of the as-built and handover submissions to the Hong Kong government for the opening of the Ocean Park and Wong Chuk Hang external subway stations on the project of South Island Line – 903.

Facade designer
DRAGAGES HONG KONG Ltd , Hong kong - Autres
De Décembre 2010 à Décembre 2012

Define budget and objective; prepare subcontracts and tenders; develop with the building enclosure team, architects and consultants the façade design of the Cruise Terminal Building (glass wall, cladding works, canopies, steelworks).
Building enclosure deputy site engineer
BOUYGUES BÂTIMENT CENTRE SUD-OUEST , Labege cedex - Stage
De Avril 2010 à Septembre 2010

Follow progress, quality and safety of the cladding subcontractor (SMAC - Colas group) and building enclosure (Acieroid, Bouygues France/Europe; Réalco, Baumert, Artel.
Clinique Pierre Paul Riquet : Large scale project: 300M€ in south of France (Toulouse), with different types of facade systems: terra cotta, Eternit (cement board) panels, utilized glass wall, stick glass wall.
Parcours officiels
POLYTECH LILLE – Ingénieur – GTGC – 2010